Without a doubt, the Tipping Point for eCommerce occurred during the socially distant, pandemic led lockdown. Shoppers are now no longer looking at eCommerce marketplaces for lower prices only. They are also looking for value-adds and tangible benefits like Convenience, Time Saving, Product assortments, Subscription boxes, Product Discovery, and Delivery at the Door.
Thank you for reading this post, don't forget to subscribe!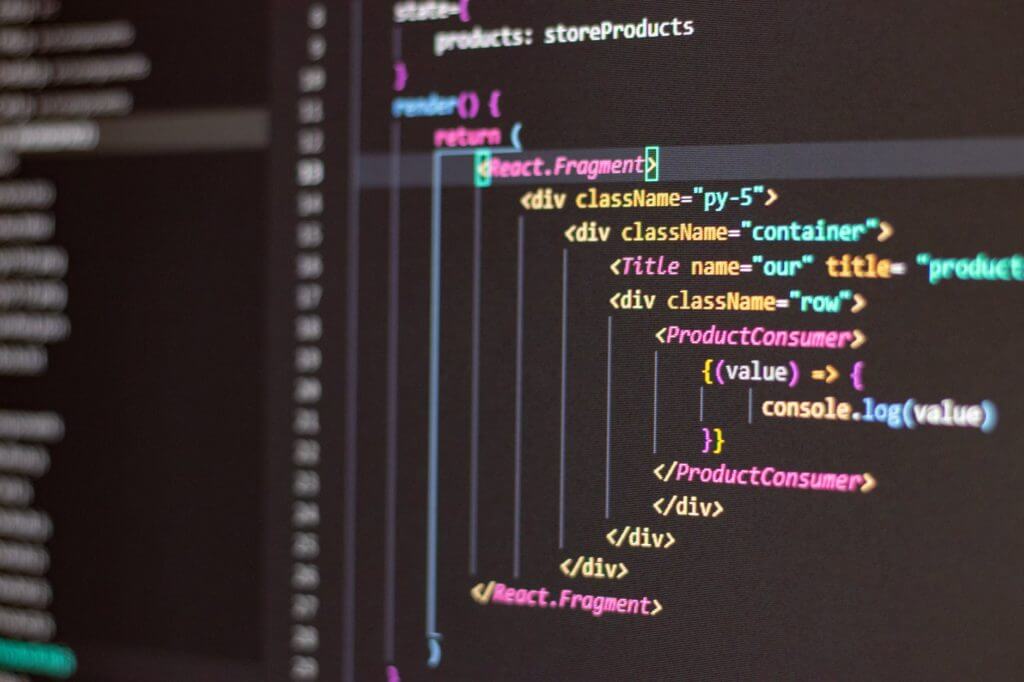 And at the other end of the spectrum, we have Sellers offering their Brands and Products. They are vying for attention armed with technology, strategy, business models, and, more importantly, a better sense of the shoppers' pulse.
Amazon being the dominant marketplace for online shopping, brands are trying to understand how to win in this extremely lucrative and yet competitive platform. At the core of this seemingly complicated process of ranking a product is Amazon's enigmatic search algorithm –A9. And as per the latest updates, we should get used to calling A9 as A10!

HOW SEARCH WORKS ON AMAZON:
Let us see how a typical online search work on the eCommerce marketplace – where a shopper searches for 'laptops on sale touchscreen'. There will be potentially hundreds of listings, but the Top 1,2,3 ranked products will get the most clicks and conversions. Anything beyond the first page would have marginal visibility and even lesser Sales.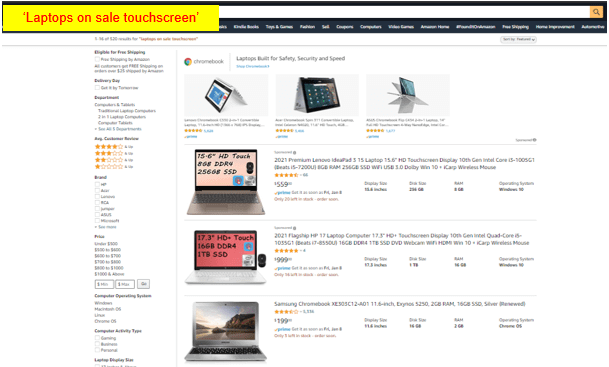 When a shopper search for a product on Amazon, the A9 Algorithm invokes relevant data from the catalog that matches the search criteria and then ranks/displays them based on Relevancy and underlying Weightages. Although Revenue maximization is at the core of Amazon's Algorithm, it is not necessarily at the expense of Relevancy to the shoppers' needs. Various programmatic analysis, human behavior, performance metrics, and business metrics help keep the Algorithm updated and in line with business goals.
UNDERSTANDING THE A9 ALGORITHM
Amazon A9 / A10 Algorithm is the de-facto search engine that displays product ranks based on their relevance. There is an undeniable cumulative effect that amplifies Sales when Clicks convert into purchases and then into higher Ranks. The higher the rank, the greater are the clicks and conversions.
Unless you are in a virtual treasure game, hunting for obscure products, I bet you would have ever wandered into the cold, frosty product listing pages that are beyond pages 2 or 3. As per available statistics, 7 out of 10 customers do not go beyond the first page. If brands are not on the first page, they will have to seriously introspect on their entire strategy- including demand for the product, PPC, Ratings & Reviews, and keyword management.
Any credible seller must focus on the following key factors that Amazon's Algorithm considers when ranking the products and ASIN. Knowing them would help not only to optimize but also Win in the Digital shelf.
COMPETITIVE PRICING: Sell at a price that buyers are willing to purchase

COMPETITOR BENCHMARKING: Benchmark with top competitors for Price, Product listing, offers, and benefits

QUALITY OF REVIEWS AND RATINGS: Higher rated products and ratings directly correlate to more Sales as they denote a superior product. They can decisively nudge a shopper into making a buying decision. Brands need to promote engagements with Customers and seek reviews and ratings.

A+ CONTENT: Optimized listing with Digital Storytelling components like Hi-res images, brand story videos, unboxing, etc

FAST AND ACCURATE SHIPPING & HANDLING: Get the Order right and ship as fast as possible!

PREVENT OOS: Make sure product inventory is available. Utilize AI/ML backed forecasting tools to better predict sales.

KEYWORD MANAGEMENT and PRODUCT DESCRIPTION: A linear approach where only high volume keywords are mashed together is not very effective. The copy should be curated in a way that piques buyer interest. Focus on writing in a human-friendly way – and the human/shoppers will react positively. And the Algorithm will follow suit.

CROSS LINKING: Social Links driving Traffic to Amazon: Hyper-connected customers are present in Social Commerce sites like Facebook, Instagram, Twitter, etc., and interacting with the brands seamlessly. Brands can target Impressions outside of Amazon via affiliate sites or through embedded links, and this cross-linking creates amplified brand visibility and could be used when backed by a positive Click Through Rate (CTR)

GROW ORGANIC: PPC < Organic. Products are ranked higher on Amazon's search engines if the shoppers come upon your product organically rather than through PPC ads.

THINK LONG TERM:  Amazon algorithm rewards long term sellers- who have been selling well consistently. Also, focus on selling a broad and deep assortment to add more customer value and product bundling.
If you ask me, there is no secret sauce as to how the Amazon algorithm works. It is the process that is crucial when a brand tries to optimize its Amazon product listings.
The Seller should tweak, measure and augment their offerings, and continuously innovate to stand out in a very crowded market. A single-minded focus on Customer Centricity is needed where Sellers put on their Customers' shoes and empathize about their needs, what they are looking for, and then connecting them to the brand story and compelling them to buy the product. It always helps to connect with customers beyond the boundaries of a transactional Buy and Sell relationship, and Amazon's A9/A10 algorithm seems to agree with me!
____________________________________________________________________________
Trivia Time!
Why the name A9?
A9 name was chosen as a numeronym to represent that word Algorithms (i.e., 'A' + 9 other letters).   
A more popular example of a numeronym would be the word: "K9" for "canine"