INTRODUCTION: DOLLAR STORES – DOLLAR GENERAL STORES
In the American retail landscape, Dollar stores are ubiquitous and are growing into greater prominence for both shoppers and brands. Dollar Stores are typically those retail chains that sells a wide range of goods at meager prices, typically employing a Single Price Point strategy where each item costs a dollar or less. Dollar stores are poised to generate 94.2 Billion Dollars in the United States alone – with Dollar Tree and Dollar General being the predominant players. In the past, there were image issues where only a specific section of low-income families would frequent these dollar stores for their shopping needs. However, a shifting focus on service, value, and a unique assortment of products that meets the needs of a growing spectrum of shoppers had added to the tremendous growth potential.
The Dollar stores, as we know, are typically located in lower-priced locations to take advantage of cheaper rents and a small retail footprint. To further control costs, they tend to cut staff size by employing a small low-wage staff, not exceeding 5-10 employees per store who dons multiple hats of stock-keeping to arranging aisle to check out customers. They continue to keep a product at the psychologically important $1 price mark by smartly using shrinkflation tactics- either by reducing the size or quantity.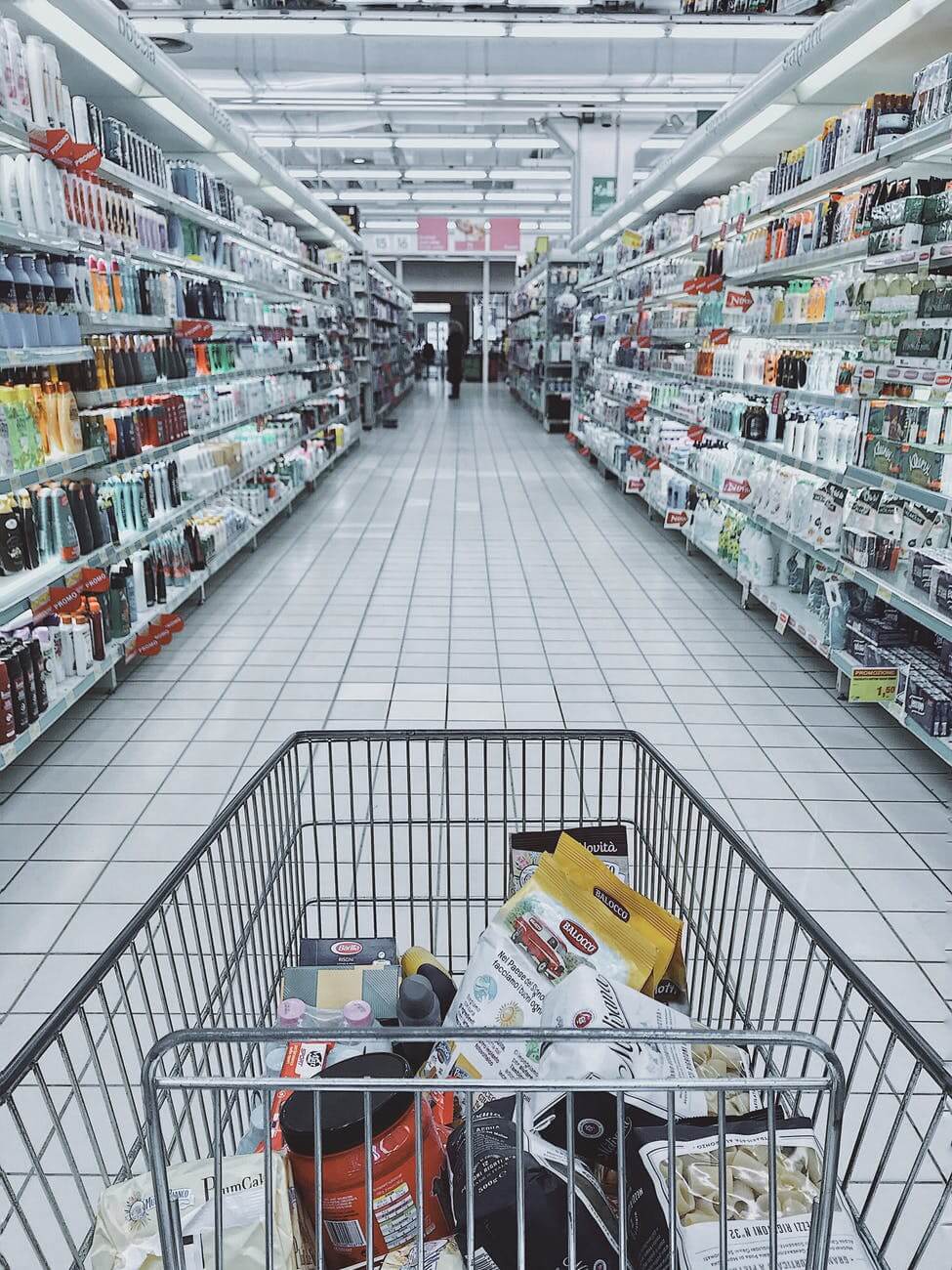 DOLLAR GENERAL

DOLLAR TREE

FIVE BELOW

• Net sales = 33.75bn USD
• Number of stores = 17,266
• Number of employees= 158k
• Best Selling category= Consumables
• Present in 46 U.S. states.
• Net sales = 25.51bn USD
• Number of stores = 15.7k
• Number of employees= 199k
• Best Selling category= Consumables
• Present in 48 U.S. states and Canada.
• Operates as Dollar Tree, Family Dollar, and Dollar Tree Canada.
• Net sales = 1.96bn USD
• Number of stores = 1,020
• Number of employees= 19k
• Best Selling category= Leisure
TOP DOLLAR STORE RETAILERS
THE FUTURE OF THE DOLLAR STORES: WINNING STRATEGIES:
LOCATION IS THE KING
Dollar stores' growth has been underlined by their presence in rural towns, lower-income areas that represent a bulk of their target audiences. They also operate in areas where there is low competition from the big box retailers or grocery stores and brings in a steady stream of customers who come in for the assortment and affordable prices. According to research from Global Data Retail, 75% of Americans live within five minutes of a Dollar General.

ASSORTMENT MAXIMIZATION:
One of the great Sales drivers has been the exciting price point ($1) and the wide variety of assort spanning across multiple product categories from staples to discretionary that are available for a dollar or more. In addition, dollar stores have introduced a wide private-label goods selection, further attracting convenience store shoppers looking to replenish their pantry in between more planned visits to the grocery stores. We will continue to see these trends increasingly more, as Dollar stores strive to present a one-stop shopping experience by employing innovative products under Private labels and expanding to low-cost, low-competition areas which are under-served.

STORE FORMAT INNOVATION
To cater to the needs of a diverse set of younger demographics who are also willing to shop online, Dollar Stores need to invest in new and fresher formats. Concept stores like PopShops, DGX, aims to provide an enhanced shopping experience and bring in other customers who traditionally opt for other full format stores. Also, opting for diverse categories like fresh food, coffee, flowers, trendy style-related products will lead to great sales and lead to Sales uplift. Applying Blue Ocean strategy, catering to this discerning group requires turning around the stereotypical "dollar store look" – basic shelving, unimpressive lighting and visual appeal, lack of signs and facilities, and remodeling into a fresh format. This modern layout and elevated visual designs will provide an attractive growth opportunity for the stores in upcoming years.

DIGITAL INNOVATION & OMNICHANNEL STRATEGY
One of the fundamental tenets of retailing is to innovate constantly and benchmark compared to their major competitors. Dollar stores can launch smartphone apps (e.g., Dollar general's DG Go!), which provides an omnichannel experience as shoppers can track their orders and use coupons digital checkout. An app also helps free up store associate's bandwidth, leading to optimization across various layers, including faster service, better-stocked shelf, and convenience to the shoppers.

EXPANDED PRICE POINT BEYOND A DOLLAR
Dollar stores, using elements of time-bound, limited deals, could entice shoppers to encourage immediate purchase. This will also help cater to their core (lower-income households) and higher-income groups with the potential to sell higher price point products that are of higher quality. In addition, this deal-based, treasure-hunting shopping experience can lead to more shopper count and bigger basket size due to impulse buying. And more discerning, well-earning customers walk into a Dollar store, there are opportunities to introduce them to high quality and slightly higher price point products. Say, for example, instead of pint-size laundry detergent, they provide a $5 bottle side by side. I think it is a win-win-win for shoppers, retailer and even the manufacturers.

FOCUS ON HEALTH & FRESH:
Health and Fresh is a trend that is going to remove the previous image of dollar stores as food deserts – where it was difficult to buy affordable or good-quality fresh food. Dollar stores will strive to give the shoppers options of canned goods and inexpensive treats as well as low sodium, high fiber fresh food and snacks. Dollar stores have a wonderful opportunity to become destinations for healthy, grab-and-go options and increase the consumer base.
A tweaked price point for grocery sections with fresh produce options can be introduced in dollar stores. Many dollar stores expand their product offerings in various categories to directly compete with grocery retailers and convenience stores. Another move that has seen traction in recent years is the introduction of brand name products (take P&G's Tide, for example) to alleviate the perception, bringing in discerning shoppers.

DELIVERY OPTIONS:
There is great potential in partnering with delivery services like Instacart for same-day delivery of its items, drawing upon consumers' demand not only for dollar stores staples, party supplies, higher-priced items, along with the convenience of online shopping.
Let me conclude this article with a list of Categories that are Dollar Store Bestsellers!
Greeting cards
Seasonal décor
Notebooks
Gift bags, boxes, and wrapping paper
Storage containers
Party supplies
Reading glasses
Hair accessories
School supplies
Dollar General Careers: Home
Experienced individuals, joining Dollar General provides the opportunity … What started as a single store is now a 20+ billion dollar Fortune 119 company.
DG Digital Coupons
on your purchase of $25 or more (pre-tax) at Dollar General. Dollar General image. Exp: 12/18/21. DG Store. Details. ✓+. Details: Coupon Expires on …