Customer experience optimization plays a significant role today in helping SaaS companies to grow their brand, increase customer retention, reduce churn, and increase sales in the end. In the current competitive online market, customer experience (CX) is an important factor business should consider if they want to stay ahead of the competition.  
A customer's journey with a brand is essential. Customers are more likely to remember a bad experience with a brand much longer and twice as likely to share the bad experience with other potential customers.
At least 86% of customers are always willing to pay more just for a great experience. That means ignoring any opportunities to improve the overall customer experience as a SaaS company is never a good idea.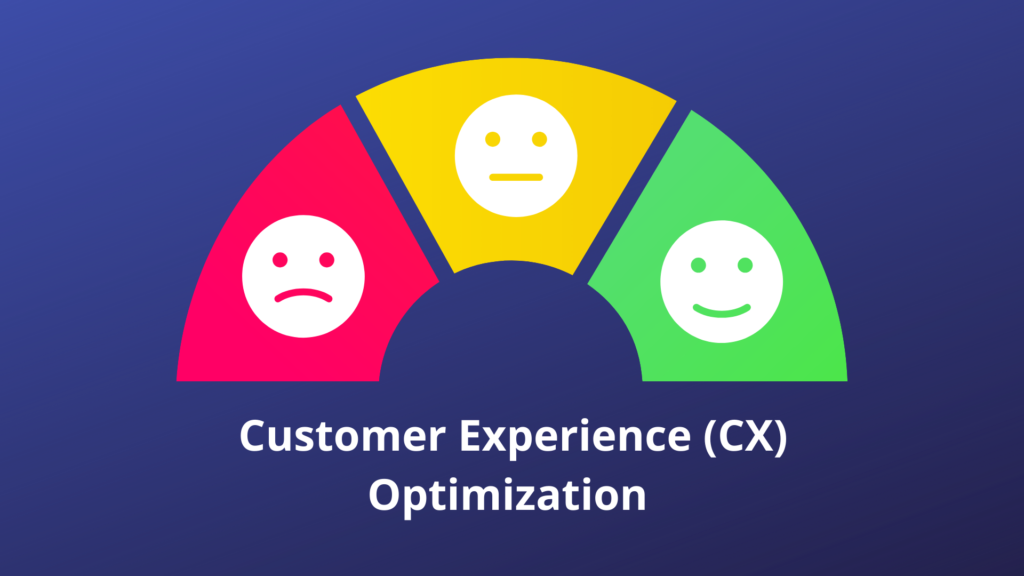 Why SaaS Companies Should Focus On Customer Experience Optimization
1. Make Customers Return 
Common sense is that a customer is more likely to return to your business if you treat them well. That means customers value their experience with a brand more than anything else. If customers are going to remain loyal to a brand, they need to feel like they are being served well. Enhancing customer experience is one way of making customers more loyal to your SaaS products. 
When you create great CX, you attract and retain your customers for longer and bring them back to buy once more. SaaS product users are more likely to recommend a product to their friends and relatives if they get the best services.
Most customers agree that they would switch to another competitor in the same category if the customer experience was not to their expectations. 
2. Make Customers Loyal 
For SaaS companies, having a loyal customer base is the best thing ever. With this kind of customer, you are sure of annual or monthly subscriptions to your products and services. 
According to a recent Salesforce study, more than 50% of consumers are more likely to switch to a new brand if the customer experience is bad. According to this study, improving customer experience is one proven way of making business more prominent. It is also a way of building a solid brand and positioning your company.
Today, most customers are not only going to compare brands based on the quality of the products they are offering.
They also must check if the business offers customized experiences like special day gifts, promotions, after-sale care services, and many more. A SaaS company that is more concerned about improving customer experience is more likely to create brand awareness and build a loyal customer base eventually.
To create strong brand awareness in the public, a business can use the power of social media because it is a platform with a huge customer base. Start telling people about your brand like who you are, what you do, and what services you offer to people. There are many brands that use image editing tools and video makers to create quality images and videos that help them make people aware of their brand.
3. Match Business Goals With Customer Expectations
Everyone seems to be looking for something valuable in everything they do online. Whether a customer is just browsing your website or going through your e-catalog, they want to find out if they have something valuable they can buy. 
To connect better with customers, SaaS companies need to put the right building blocks that match customers' expectations and align with their customer experience. If you want your SaaS company to maximize business outcomes, you should explore all the fundamentals of visitor interactions with various platforms and focus on improving their experience. 
4. Increase Revenue Generation For Business
SaaS companies should focus more on improving customer experience if they want to generate more revenue. Customer expectations of a brand play a significant role in their buying behavior. Customers are always more willing to spend more money on your products and buy more if you serve them with care.  
When customers feel like they are served well, they graduate to become loyal brand ambassadors. They are more likely to recommend your brand to their friends and family. This increases your customer base with time, and you get to generate more sales and build your reputation.
How SaaS Companies Can Improve Customer Experience
Tip #1:  Analyze Customer Experience Problems
If you want to find out why there are problems in your customer experience journey, you should look at:
What are the reason customers are leaving your brand? Research to find out why you are experiencing a high churn rate
What is the most common reason why customers are contacting your customer care? Focus on solving these problems 
Find out if there are problems in the various departments of the company. Are any problems arising at the handover stage? Have you clearly outlined the roles of each department?
Tip #2: Use a Digital Experience Platform  
You can use the various digital platforms to guide the user, display information, collect valuable data, and provide navigation throughout the experience. Some of the systems you can adopt if you want to improve customer experience include:
Content management systems (CMS)
Customer relationship management platforms (CRM) such as EngageBay
Learning Management Systems (LMS)
Email deliverability tools such as Inboxally
Behavior monitoring and tracking 
Inbound marketing and communication platforms like Marketo
Tip #3: Define The Customers' Journey With Your Brand
If you want to optimize the customer experience for your brand, you must define all the steps within each stage of the user journey. Examine the pre-purchase, purchase, and after-purchase stages to audit your user flow. It is essential to know what drives customers to your products and services and what keeps them off. 
Tip #4: Implement All The Informed Changes 
You should implement all the informed changes to improve the customer experience for your brand. This is what you should do:
Review the ongoing support and onboarding support if you experience low engagement with your products or customers requesting help using the product.
Act on all negative customer feedback and improve your brand in areas like customer service. You can ask your customers what they don't like about your products and services to improve on that.
Set up a customer care and success department in your company to regularly analyze customer journey performance and review customer journey maps. 
Tip #5: Using Search Engine Optimization
SEO holds a lot of power when it comes to customer experience. You might not always be aware that effective SEO is one of the main keys to successfully managing a customer experience. It might surprise you to know that as a primary CX tool, it can help you boost your organic domain rankings and ensure customers stick around for longer or simply convert.
Here are things, you should do:
Content is everything for a website or good customer experience. So, You should create a comprehensive content marketing strategy for your brand.
Your site speed matters a lot when it comes to customer experience optimization. It can also majorly affect customer engagement and voice seo. Try to minimize the loading speed of your site by using Google's guidelines for better speed.
No one should be surprised that today's internet users are shifting from desktop to mobile. Also, it is found that nearly 60% of searches are performed via mobile devices. So, always have a mobile-friendly site or helpdesk.
Final Thoughts:
SaaS companies need to realize that improving customer experience is central to standing out in a competitive marketplace. Optimizing customer experience enables the business to reap more benefits and generate more revenue through sales.