We are emerging out of an extraordinary year, which saw significant disruptions and transformations amidst the global impact of the COVID-19 pandemic. The multiverse of products selling on Amazon, Walmart marketplaces vied for attention with new D2C sites as the hunkered down shoppers became more adventurous with shopping online with long-term enthusiasm for eCommerce.
By now, we have seen shoppers warming up to the ease and convenience of purchasing great diversity of product categories online, pick up at contactless delivery, curbside, inconveniences, and risks of physical store shopping. This new digital and online-led behavior will continue to lead eCommerce growth with due adjustments for the re-opening of physical channels as the situation normalizes in 2021 and beyond.
Secret mantra for selling winning products on Amazon on eCommerce Channel:
For sellers planning to win In the e-Commerce Channel, it would involve harnessing multiple data sources and actionizing rich Insights. Some of the data sources that need to be harnessed are the .Com storefront data for ecommerce involving web crawl/scraping , Enterprise Data of the Seller, eRetailer provided data and Syndicated data. Adding to it, Clickstream Analytics holds immense potential to unearth details about the eCommerce channel performance. Clickstream includes clicks, product searches, impressions, Card abandonment, Wishlist, purchases, and any such events relevant to the business. Analyzing Clickstream data can help in understanding how to improve ecommerce conversion rate, better CX, Optimize marketing spend and RoI, Identify Up-selling and cross-selling opportunities.
Winning In The e-Commerce Channel would entail winning on each of the key drivers, which goes by an apt acronym C.A.R.S.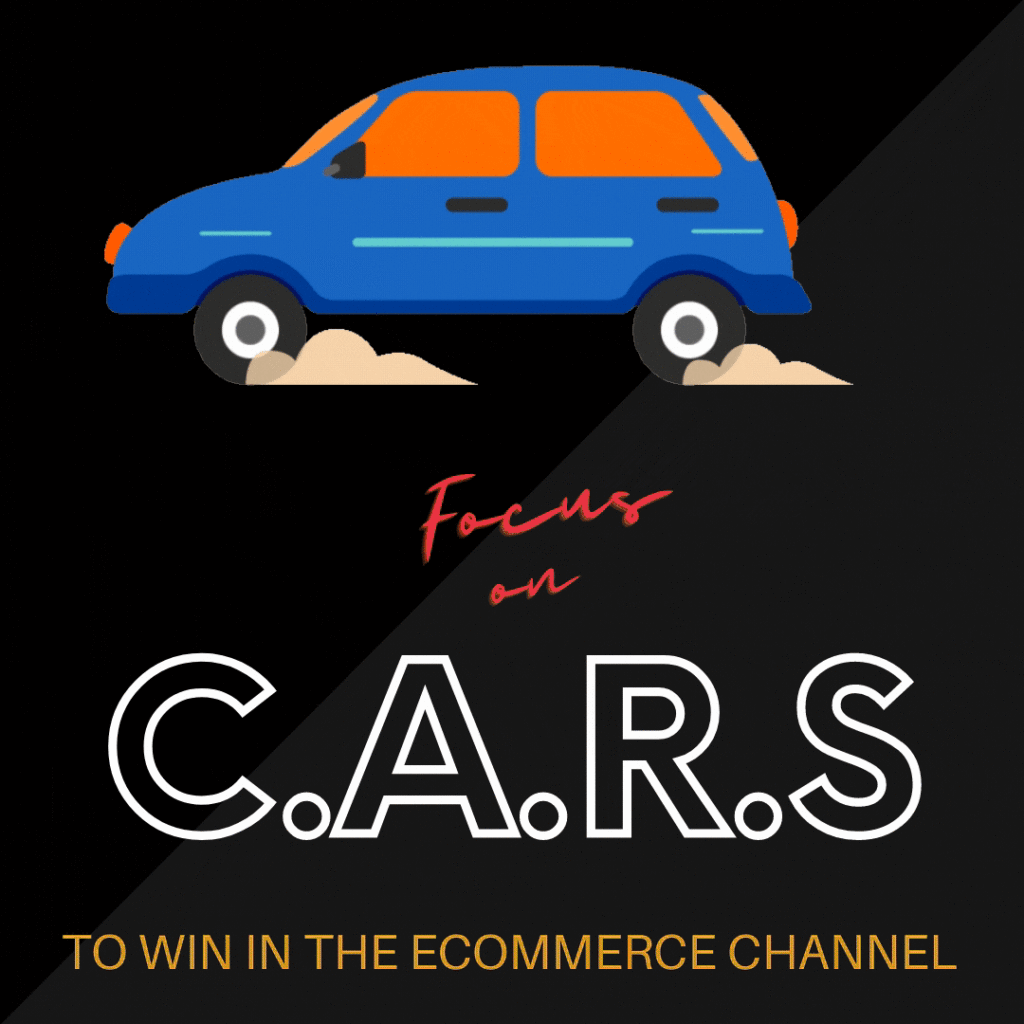 C for CONTENT:
Relevancy of Content translates into better Search Ranks, and overall competitiveness
Create and maintain a curated list of Search Terms which are Winning, Losing, Trending, and identify Long Tail (niche)
Relevancy of Search keywords to Category, Brand, Branded, Non-Branded, Organic vs. Sponsored products
Optimize Product Title and Description, Features, Description to qualify for A+ Brand Content
Curate best digital Artifacts – Images, Videos, Unboxing, etc and optimize for various formats like Mobile, Tablet, Web
Balance product content and make sure key details appear Above Fold, Best Images are shown first etc.
A for ASSORTMENT
Availability (In-Stock) and preventing of Out of Stock
Visibility at an Item level
Price monitoring
Make Top Selling SKUs Availability a Priority
Efforts to maintain Top3,5,10 Ranking for Top SKUs in the search result
Track Buy Box Win and Loss, Identify Buy Box Stealers, Track Third Party (3P) sellers
R for RATINGS & REVIEWS
Quality and Volume of Reviews (Minimum 4 Stars, Reviews > Competition)
Analysis and response to Negative Ratings and Reviews
Trace the impact of R&R into Sales and Buy Box Ownership
S for SEARCH
Maintain a high Share of Search % by tracking the primary Organic and Paid competitors
Getting into the Top 3, Top 5 Ranks in the Product search results is vital, as they tend to get 50-70% of the Click Share, which translates into Sales!
Leverage Content, Assortment, Ratings & Reviews to boost Search context
Cross-pollinate by using affiliate sites, Amazon sponsored products, social commerce to boost impression and rankings